Painting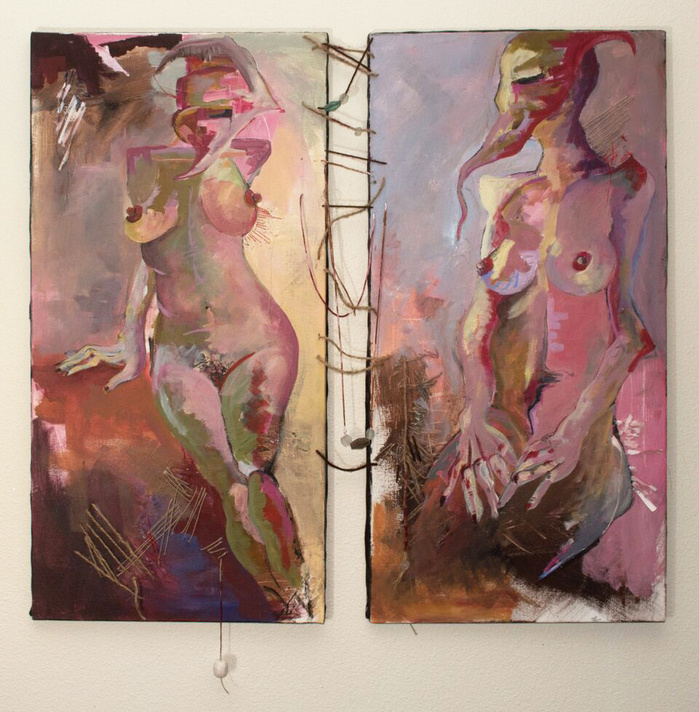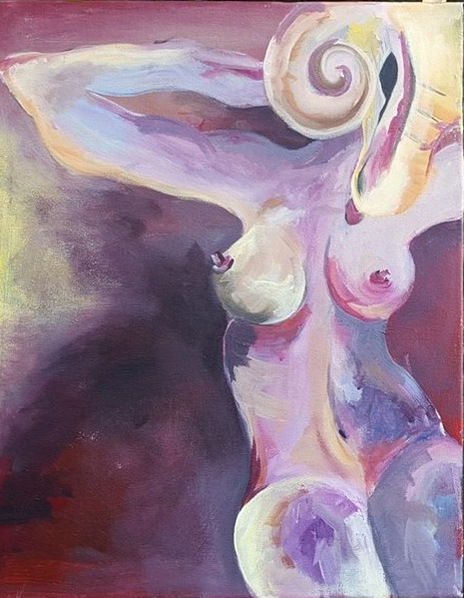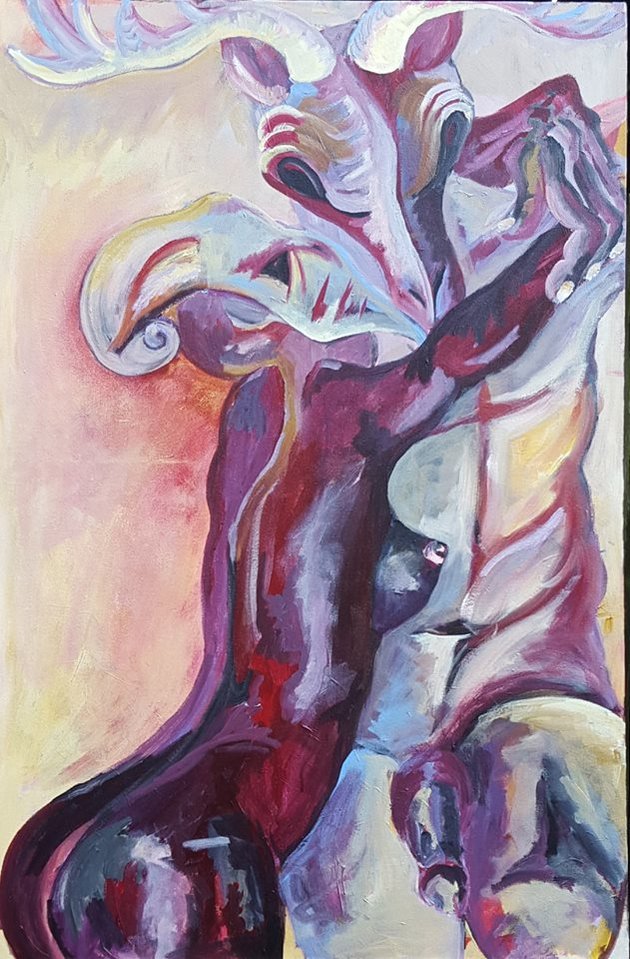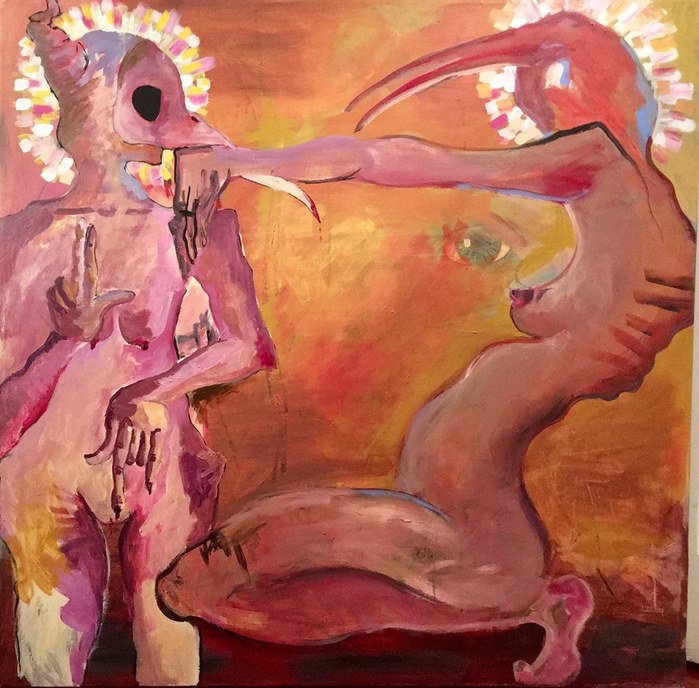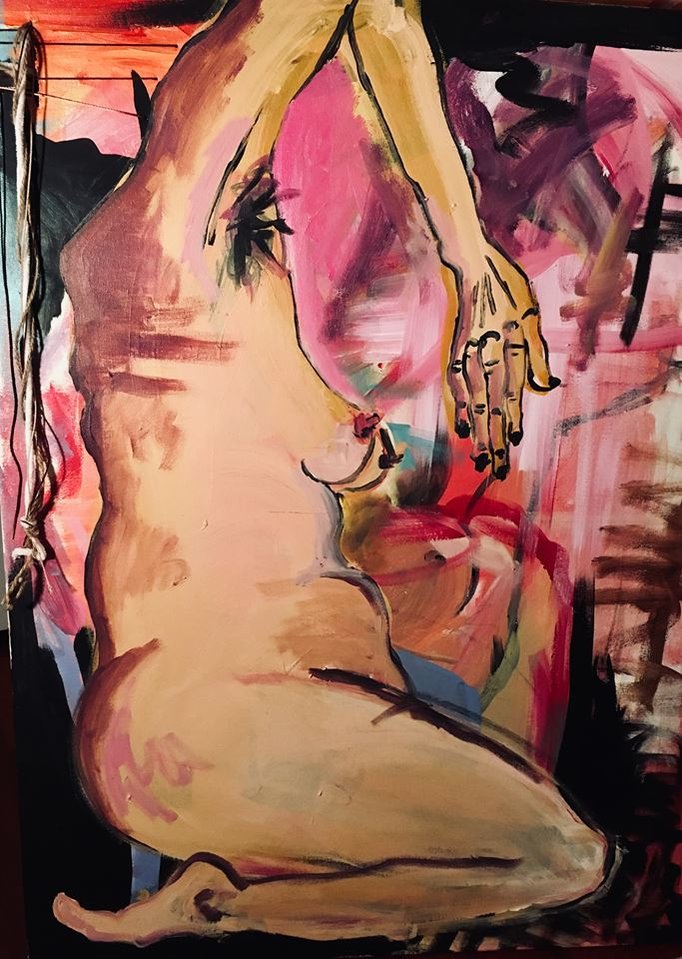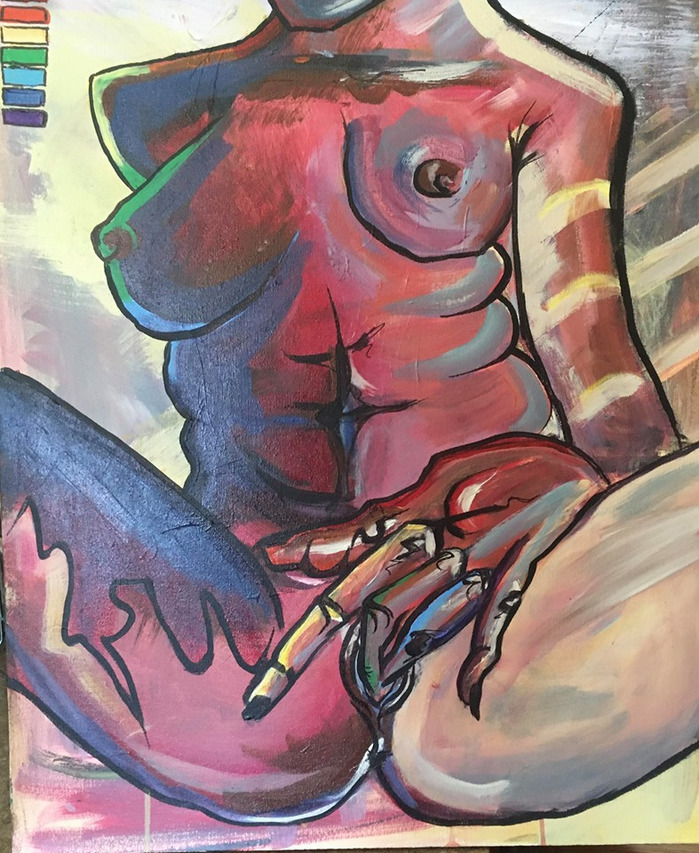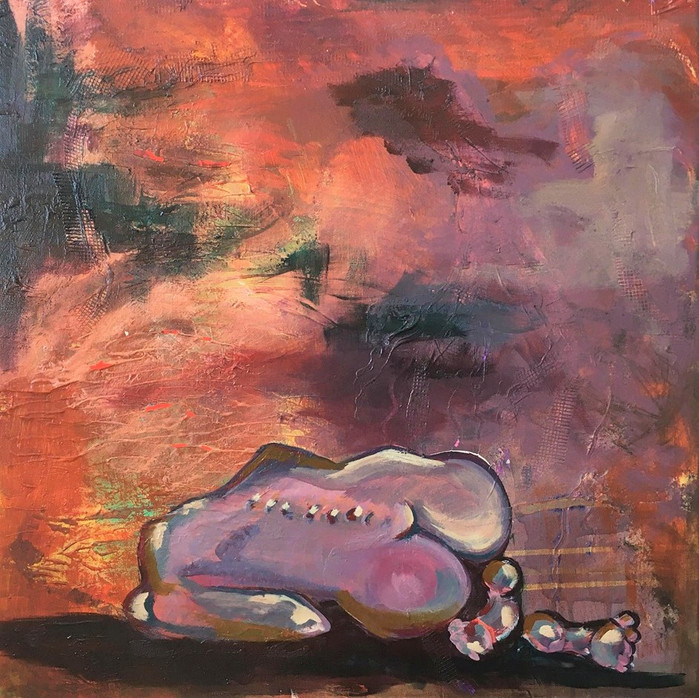 My practice is deeply rooted in my personal experiences. Being a queer, polyamorous and a recovering catholic, my work reflects those celebrations and struggles. Some recurring topics within my artwork include: gender identity, feminism, relationships and religious trauma. My artwork reflects issues that resonate with me and documents my memories that I want to preserve or process.
Due to the vulnerable and human aspect of my work I find the human figure to be my primary subject matter. For a decade, I had been studying what it meant to be "woman". I was examining issues of personal freedom, censorship on the female form, and sexuality. Upon entering 2020, I began a new exploration of my gender identity outside of society's hierarchy. There has been a lot of internal dilemma on how to portray, on canvas, this deep inward examination. Ultimately, this manifests in a body of work that gives me solace and confidence.
Painting is my medium of choice, and often it is a catalyst to incorporate mixed media into my work. I am finding that a canvas boxes everything into four neat corners. With my subject matter redefining and challenging the boxes society gives us; for gender, for sex, for love and for healing, I find the need to break up the canvases neatness. I do this with upcycled fabrics, resin, personal and found objects and sewing into the canvas, aiding the narrative of my work. This unpacking of the neat box is also an unpacking of the stigma that I hope to portray to my viewers in my art.